Management

David E. Appel CLU, ChFC, AEP®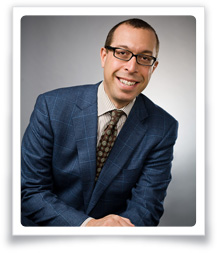 David E. Appel is the Managing Partner at Appel Insurance Advisors, LLC. A 1992 graduate of the Whitman School of Management at Syracuse University, David concentrates his practice with a consultative, service oriented approach to personal and business insurance planning. His primary focus is in helping clents protect their families and businesses from the financial pitfalls of death, disability, and the drain of long term care expenses, as well as assisting through other high quality advisors with their savings and generation-to-generation wealth transfer goals.
David's record of service to clients is reflected in the recognition received from several professional organizations. He is a twenty-three year qualifying and life member of the International Million-Dollar Round Table (MDRT), with eight Top-of-the-Table qualifications and seventeen Court-of-the-Table qualifications. He is a recipient of the National Association of Insurance and Financial Advisors (NAIFA) National Quality Award. He was highlighted in NAIFA's National publication," Advisor Today", in July 2004 in an article entitled "Four under Forty" portraying four Advisors and community leaders in the United States under the age of 40.
David has given back to his profession. He was the 2005/2006 President of NAIFA Boston, and served on the NAIFA- Massachusetts State Board. He is a sixteen-year member of the Boston Estate Planning Council and served on their Board. He is one of a few Licensed Insurance Advisors in the Commonwealth of Massachusetts. He holds the Chartered Life Underwriter (CLU), Chartered Financial Consultant (ChFC), and Accredited Estate Planner (AEP®) designations. David has spoken at life insurance industry meetings internationally and throughout the United States. David is active in his community as an Executive Officer and National Commissioner for the Anti-Defamation League of New England. He is a past board member of the Jewish Community Centers of Greater Boston and sits on the Board of Governors for CJP. He is Past-President of the Acorn Foundation, and Past President of the Greater Boston Syracuse University Alumni Club.
David resides in Boston, Massachusetts with his four children, Alexandra, Jared, Georgia, and Caroline
Qualifying membership in the MDRT is based on minimum commission and gross business generated within a year and is not based upon performance or returns experienced by any client, or opinions of the advisor's clients or former clients. Qualifying membership in Court of the Table and Top of the Table is based on minimum sales production requirements and gross business generated within a year.
Third-party rankings and recognitions are no guarantee of future investment success and do not ensure that a client or prospective client will experience a higher level of performance or results. These ratings should not be construed as an endorsement of the advisor by any client nor are they representative of any one client's evaluation.
NAIFA award is based upon sales generated by advisors specializing in Life & Annuities & Investments, Health & Employee Benefits, multiline sales or any combination and who have met the adherence to the NAIFA code of ethics, and service to the industry associations. Advisors are also evaluated on professionalism through education and earned designations.
Joseph H. Newberg JD, LLM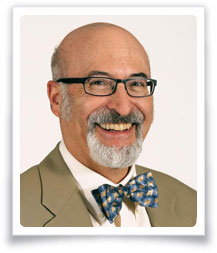 Joseph H. Newberg is heading up Business Development at Appel Insurance Advisors, LLC. Joe's primary role with Appel Advisors is developing business relationships in private equity, law, and all other areas where he has demonstrated expertise. Prior to joining Appel Insurance Advisors Joe retired as a tax partner at Weil, Gotshal & Manges LLP on June 30, 2013. He had participated in opening Weil's Boston office in 2002, with the well-known private equity team from Hutchins, Wheeler & Dittmar, P.C. in which Joe had been a stockholder. Prior to joining Hutchins, Wheeler in 1997, Joe had been a tax partner at Sullivan & Worcester, LLP where he practiced for 25 years. During his practice, Joe consistently ranked as a leading lawyer for tax in Chambers USA, and as a Massachusetts Super Lawyer, and ranked among New England's Best Lawyers.
Joe focused his legal practice on the sophisticated problems of private equity funds and fund managers, and domestic and international aspects of private equity transactions. During his legal career he advised on the formation of private equity funds with over $30 billion of capital commitments. He regularly advised such funds, and the fund sponsors, on the tax aspects of investment transactions and the internal aspects of their operations, ownership and structure.
Joe also lectured in the Graduate Tax Program at Boston University School of Law (1982-1984) and served as an adjunct assistant professor in the Bentley College Graduate Program in Taxation (1985-1986), and as a co-chairman of the Boston Bar Association's International Tax Committee. He also lectured frequently on private equity tax topics in NYC, Boston and on the West Coast.
Joe has been quoted in Forbes, U.S. News and World Report, Inc. and The Wall Street Journal, regarding tax planning matters for closely-held businesses, and has lectured on these subjects.
Joe in the past has served as chairman of the Planning Board of the Town of Belmont, Massachusetts, and on the Board of the American Red Cross of Eastern Massachusetts.
He attended the University of Michigan (BA, 1969, with high distinction), Harvard Law School (JD, 1972, magna cum laude) and the Boston University Graduate Tax Program (LLM, 1976).
Joseph resides in Belmont, MA with his wife Alice.
*Not registered or affiliated with Royal Alliance Associates, Incorporated.
Contact Info
Hancock Level Series 6 Producer One Gateway Center Suite 915
Newton, MA 02458
Map and Directions
Phone: 6173327900
Fax: 6179042684