Our Expertise

Life Insurance Advisor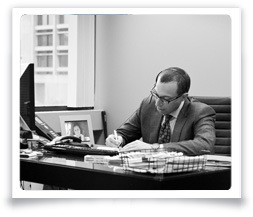 Licensed Insurance Advisor for Independent Advice David E. Appel CLU, ChFC, AEP®, Managing Partner of Appel Insurance Advisors LLC and his firm, are one of a select few Licensed Insurance Advisors (LIAs) appointed by the state of Massachusetts.
To achieve LIA status, insurance professionals must:
Pass testing requirements
Have many years of experience and a comprehensive knowledge of the insurance industry
Commit to a high standard of industry ethics
As a Licensed Insurance Advisor, David can provide individuals or companies with independent, fee-based assessment and advice on identifying and mitigating risk with their people insurance™ portfolios.
Policy Reviews & Audits
Our clients typically have some form of insurance in place before we meet them. At Appel Insurance Advisors, we provide a professional, objective, third-party assessment of current life insurance to help clients and advisors determine if they are still suited to achieve the insured's financial goals and performing as planned.
Insurance products are complex financial instruments, heavily impacted by interest rates, requiring proactive management. We remain at the forefront of insurance, financial and tax law trends to assure that client policies, products and services remain current and offer the greatest benefits at all times. Our Policy Audits provide current and prospective clients, advisors, trustees and other fiduciaries with a detailed evaluation of existing life and disability insurance coverage's relative to the client's goals.
Because we are licensed insurance producers and advisors, we have access to the broadest range of market information across all carriers. We use our breadth of knowledge to objectively assess product pricing, design and adequacy of funding, often identifying newer products with superior features and/or cost savings. This powerful information enables the insured and their families, outside advisors and us to determine whether they should pursue a different strategy to enhance or update the coverage provided by their insurance portfolio.
Policy Audits include:
Assessment of current coverage details and costs
Review of current insurer's financial strength
Identification of guarantees, or lack thereof
Review of current ownership and beneficiary designations relative to goals
Identification of income, estate or gift tax issues with respect to current laws and future funding requirements
Projected future premium obligations and requirements
The value of a Policy Audit can be tremendous. We frequently identify:
Under or poorly-performing policies as compared to the current marketplace
Savings in annual premiums
Increased coverage for same premium outlay
Coverage with improved features/guarantees
Better products or product design relative to client's goals and risk tolerance
Pre-Underwriting Process
Intelligent and aggressive underwriting is the single most important factor in dictating the cost of insurance, yet very few insurance professionals truly understand the intricacies of the underwriting process. At Appel Insurance Advisors, we go far beyond simply submitting paperwork to carriers. We leverage our large volume, personal relationships with senior underwriters and independence to obtain the best possible underwriting offer from the carriers, resulting in the most competitive offers for our clients with respect to pricing and coverage. The most competitive and highly-rated insurance carriers for each client's unique situation are happy to negotiate with us, frequently resulting in multiple offers.
Our success at advocating the most successful underwriting processes is rooted in our long history and full comprehension of in-house, automatic and jumbo retention limits, the reinsurance process, and how each carriers view things a little differently. This high level of experience, combined with years of building and maintaining relationships with senior underwriters, makes us a beneficial partner in servicing the most discriminate clients.
Contact Info
One Gateway Center Suite 915
Newton, MA 02458
Map and Directions
Phone: 6173327900
Fax: 6179042684