About Appel Insurance Advisors
Since 1992, the goal of Appel Insurance Advisors and its predecessors, has been to help individual and corporate clients worldwide obtain the highest quality People Insurance™, life, health, disability income, and long term care insurance.
Our firm provides analysis, recommendations and implementation of various insurance programs designed to help protect your individual, family or businesses interests from the financial loss that would be suffered in the event of an early death, disability or long-term care need. Regardless of why the insurance was necessary (i.e. estate-tax reduction, family protection, business continuation, buy-out shares, key person coverage, or charitable purposes), the best policy and insurer for the job is normally not the least expensive one; or the most expensive one; or the carrier that is the most recognized. It comes down to researching several carriers and the pre-underwriting medical determination to find the best insurer for the particular case.
For many years we have been able to bring exceptional value and service around insurance to professionals such as attorneys, accountants, investment professionals, venture capital and private equity partners, real estate developers, business owners, entrepreneurs, corporate executives, and people who care about the ones they love.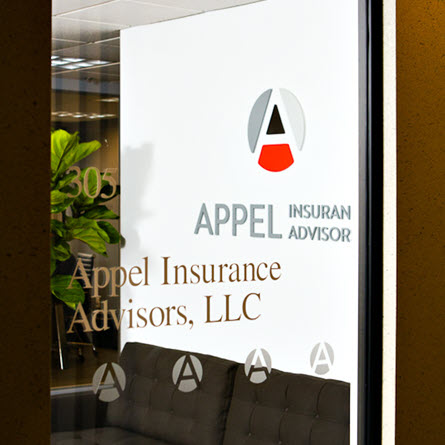 David Appel and his firm, are one of a few select Licensed Insurance Advisors (LIAs) appointed by the state of Massachusetts. As a Licensed Insurance Advisor, David can provide individuals or companies in any geographic region with independent, fee-based assessment and advice on identifying and mitigating risk with their People Insurance™ portfolios.
Adding new skill sets and expertise to our client's insurance plans. Our strategic alliances with various professional firms have been established to provide clients with what we believe to be the best available advice and counsel on their complex financial affairs, including, but not limited to estate planning, family office advice, tax planning, and all aspects of insurance planning.
Consultation applying over 30 years of Experience
We have provided People Insurance™; Life, Disability Income, Long-Term Care, and Health Insurance to emerging wealth individuals and couples, established families and successful businesses. We listen to our clients' unique goals and aspirations, wealth transfer goals and opportunities, and work together with a team of highly qualified professional advisors to help make those dreams and aspirations a reality.
Conduct a Comprehensive Analysis
We conduct a thorough analysis of your current financial picture. In order to offer you a truly comprehensive service, if necessary, we leverage professionals who specialize in the areas of law, accounting, business valuation and investment planning. This allows us to find answers thar are both effective and meaningful to you.
Customized Solutions & Monitoring/Review
We understand that each person and each business is unique. Your customized insurance and financial strategy will address the challenges that are most important to the success of your financial future. Our relationship doesn't end with implementation; we are committed to meeting with you to monitor and review the plan that has been put into place.
Office Locations
We have no geographic boundaries
Our Office
Appel Insurance Advisors, LLC
15 Nightingale Path
Newton, MA 02459

Maine Address:
8 Luck Grove South
Bridgton, Maine 04009

Phone: (617) 332-7900
Email: support@appeladvisors.com
Working Hours:
Mon-Fri: 8:30am to 5:00pm EST
Saturday: Closed
Sunday: Closed
Request Additional Information